First Meeting
The first step is to meet, review your needs and desires in your new home. If you are building from the ground up, bring photos, drawings or anything you can think of for the Walling team to get to know you. We will also show you examples of the homes we have built.
Designing Your New Custom Home
There are so many details that go into designing a new home, so that is just right for your needs and personal taste. Choosing a location in which you want to build your new custom home is the most important. Drew and your architect need to see the orientation of the home site to determine the type of house that will fit and the best way to lay it out to maximize your space and view.
Once your lot is selected, you need to ask yourself the following questions about your custom home design:
What style home do you want?
Do you want stucco and stone, stucco alone, brick, etc.?
What style roof do you want?
Do you prefer tile or composition shingles?
Do you want a one story or a two story?
What will fit on the lot given your needs?
How many bedrooms do you need, and what other rooms are necessary for your lifestyle?
How many bedrooms do you need on the first floor?
What type of interior finishes do you want?
Do you have any additional requests for flooring, appliances, etc.?
How much money do you plan to spend on your new home?
It is important to bring as much information as possible to your meeting with Drew so that an expectation can be set. Also, please feel free to ask for references.
Contract Signing
Step three is to sign a Purchase Agreement whether it be a fixed price or cost plus contract. A Purchase Agreement can be signed upon receiving a completed set of plans that are bid, a detailed set of specifications and allowances if applicable. From that point forward, we will continue the pre-construction process.
Design Selection and Pre-Construction Process
After signing the Purchase Agreement, you will begin your design selection process. As soon as your selections are completed along with other items in the pre-construction process, DWCH will begin construction on your new home.
Pre-Construction Meeting
Upon completion of your selections and the pre-construction period, we will set up a pre-construction meeting at our office for you, Drew and you project manager. This is the best opportunity to ask questions and review any last minute non-structural changes that need to be made.
What is better than a new home? Your new home!!!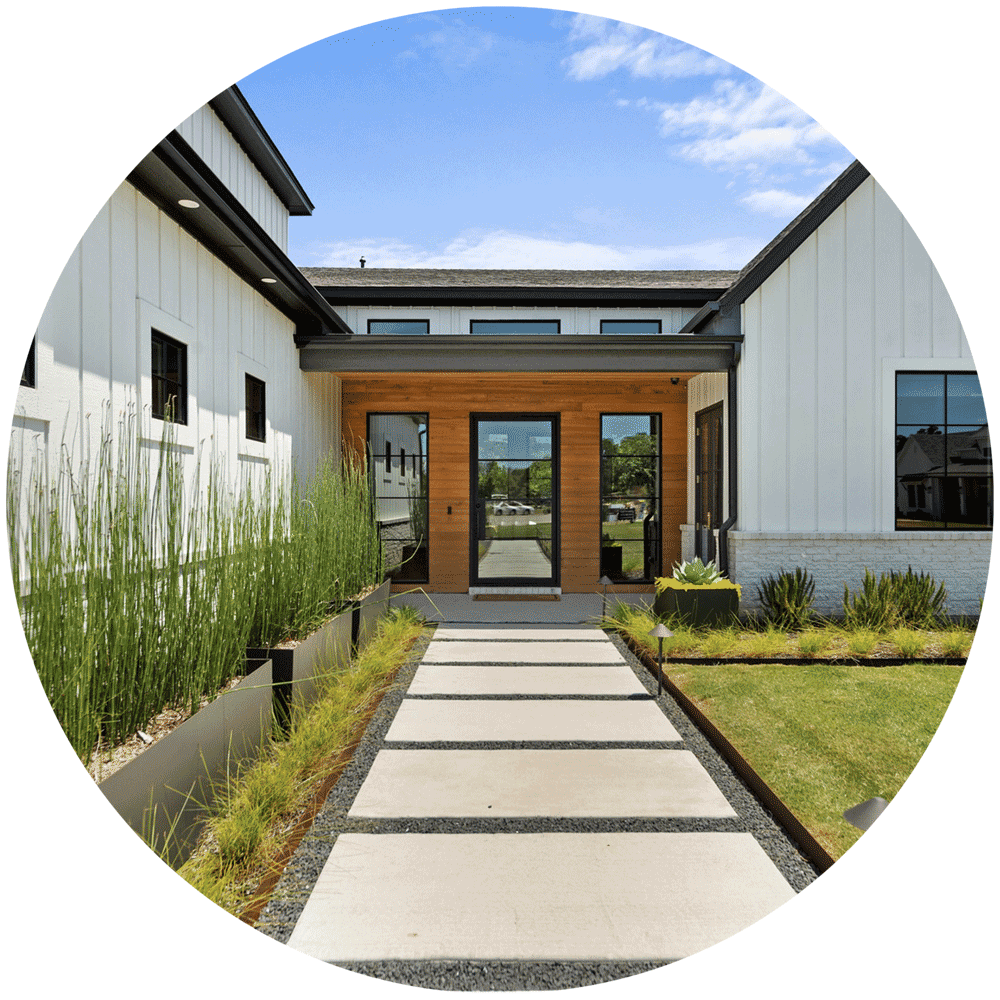 Exteriors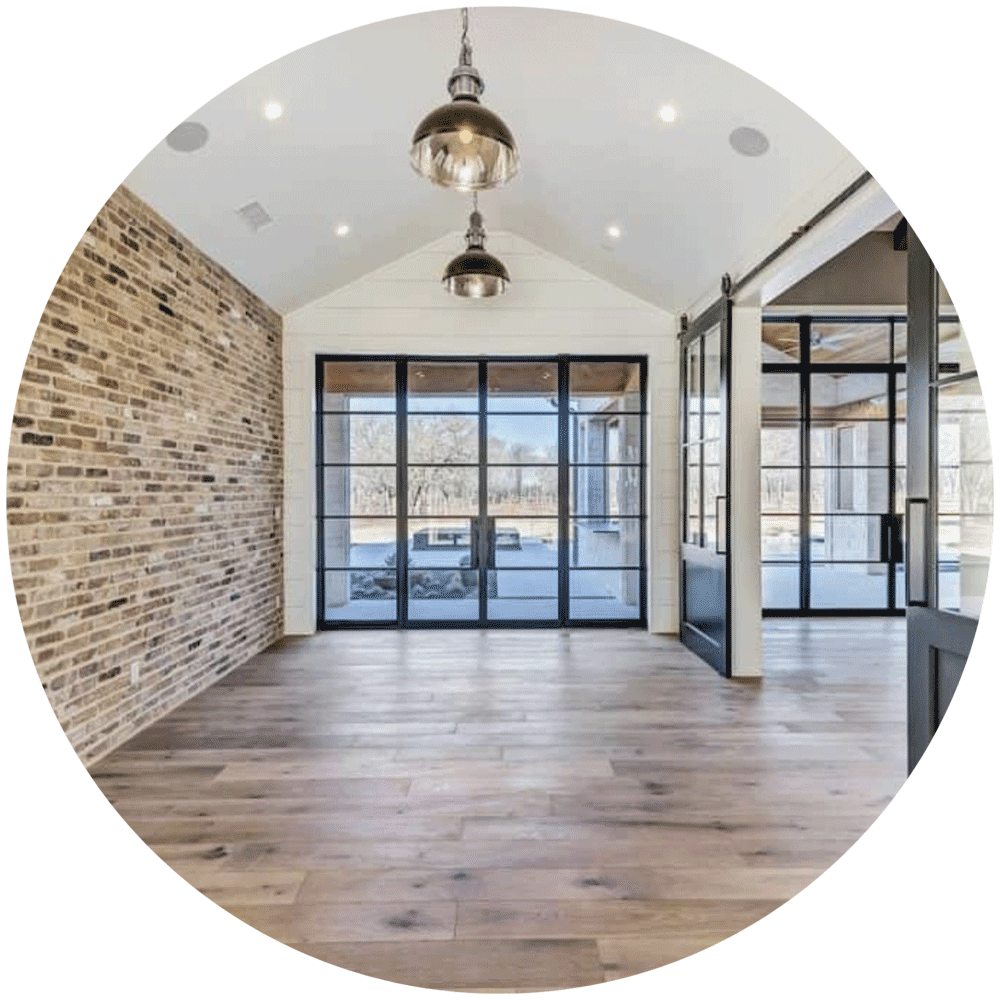 Interiors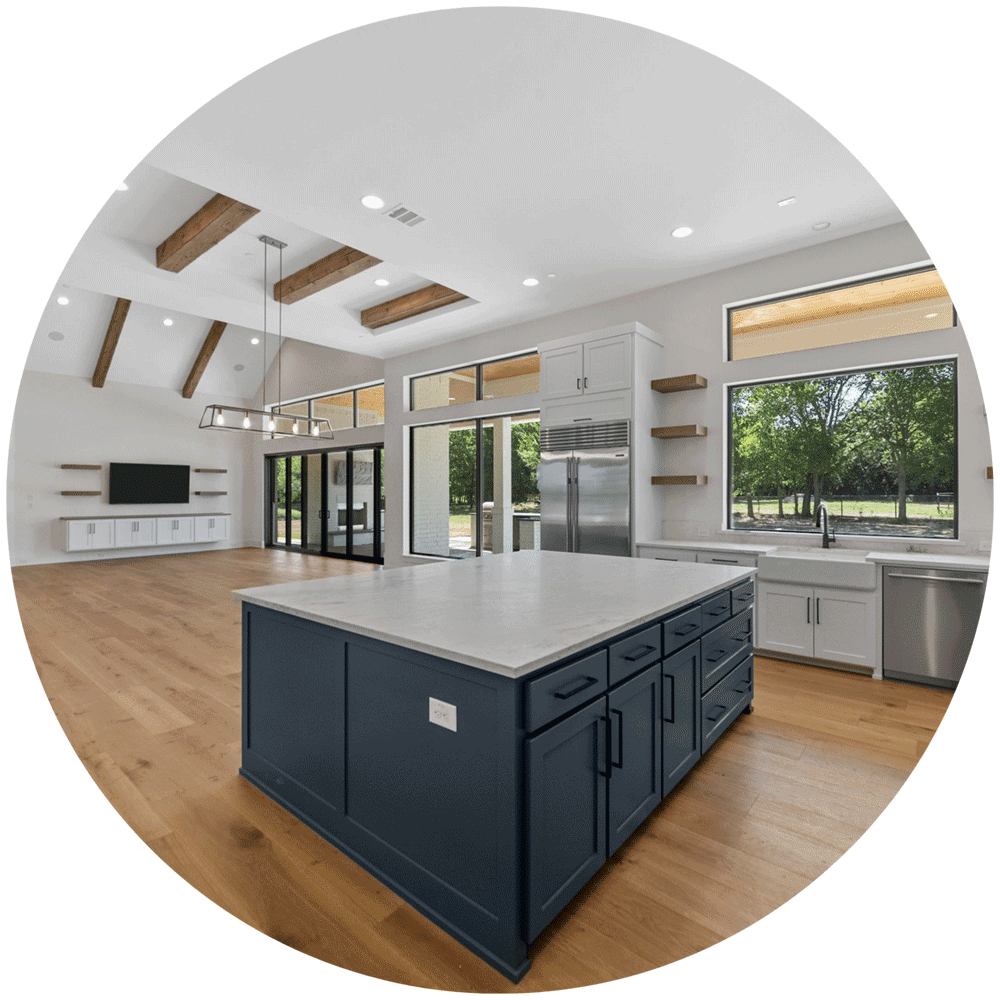 Kitchens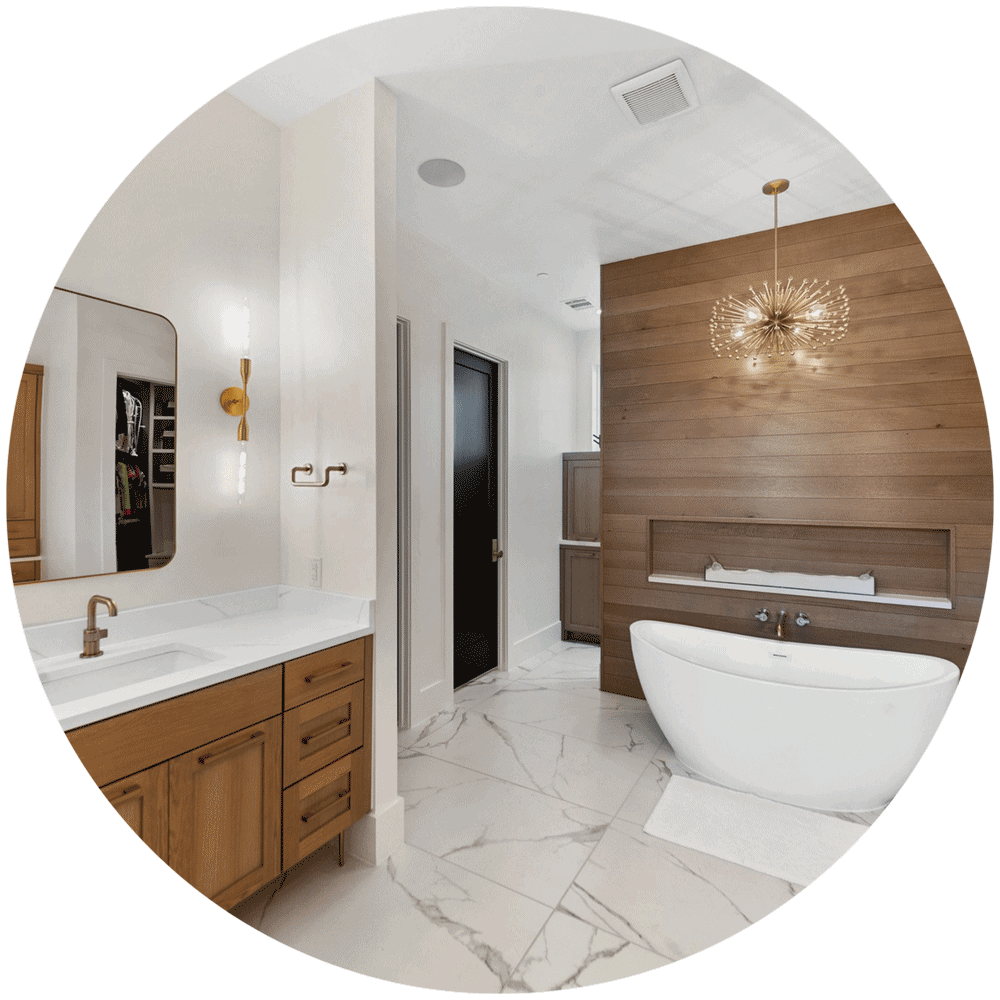 Baths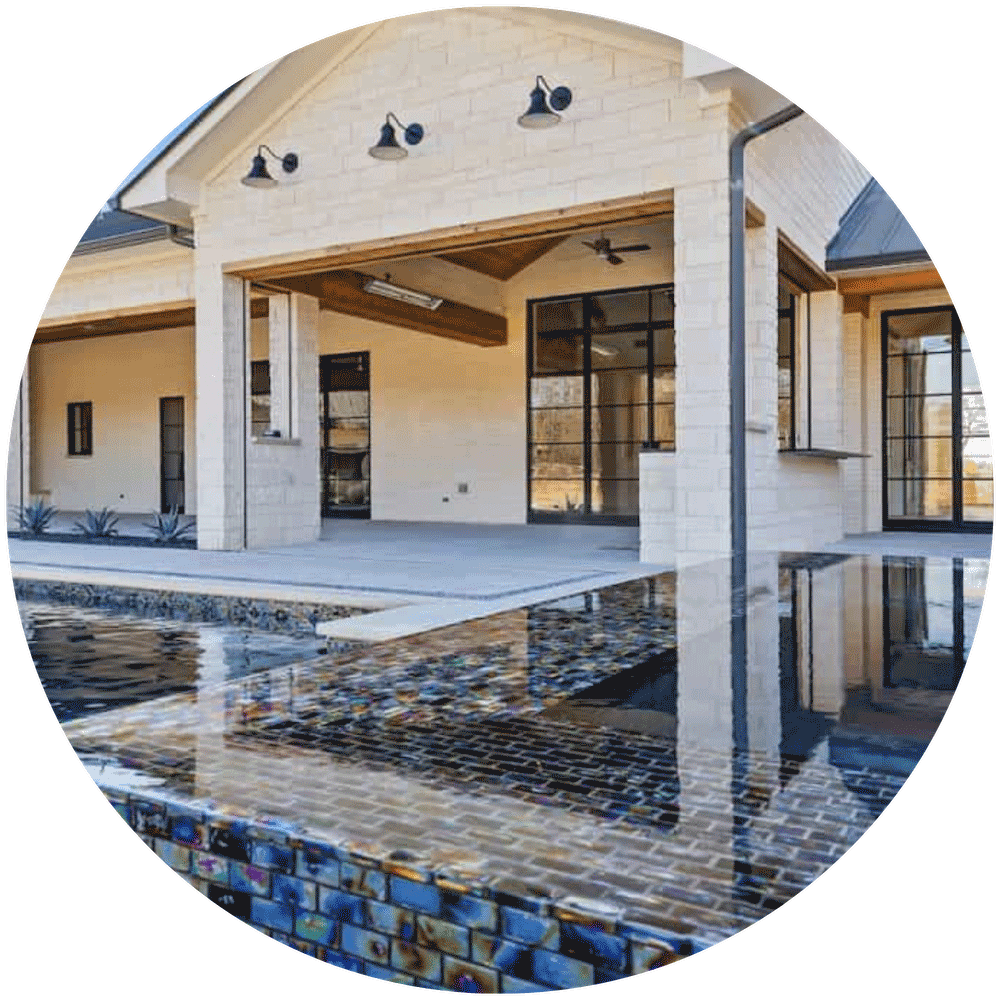 Outdoor Areas
"Our experience with Drew was great. His careful planning and creative ideas helped out immensely. With our work schedules and being out of town for horse shows, we needed someone to be on the job and get it done right the first time. Our home was done on time and in budget."
Mike & Tracy McCormick
MTM Farm, Flower Mound, TX
Serving the areas of:
Argyle, Denton, Double Oak, Lantana, Lake Dallas, Dallas, Highland Village, Copper Canyon, Hickory Creek, Bartonville, Flower Mound, Lewisville